Advertising Banners

Banners are advertising frames on the internet that are presented on various websites, and with one click the user is taken to a website, usually the advertiser's site. Banners are small in size, usually square in shape and can be either static or animated.

Advertising banners are one of the most effective ways to promote a business, its products and services. It is addressed both to new customers and to existing ones as a reminder or to present a new product/service. It is also a powerful means of strengthening the corporate identity (brand name), without necessarily having to be clicked as the company is being presented anyway. All these advantages make banners one of the most widely used advertising techniques.

Particularly important for any advertising banner is the selection of the website to be displayed. Websites with high traffic are more effective for each banner.

Banner positions

---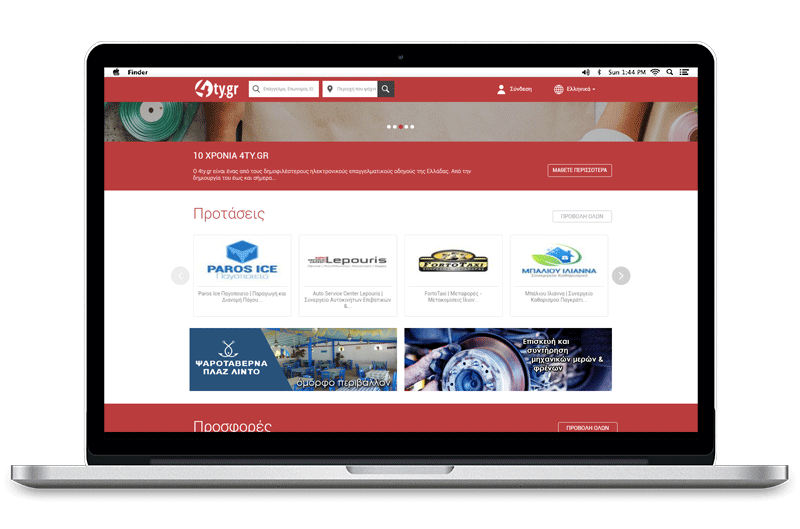 POSITION 1
Big banner on the home page of 4ty.gr
Dimensions: 570x170px
---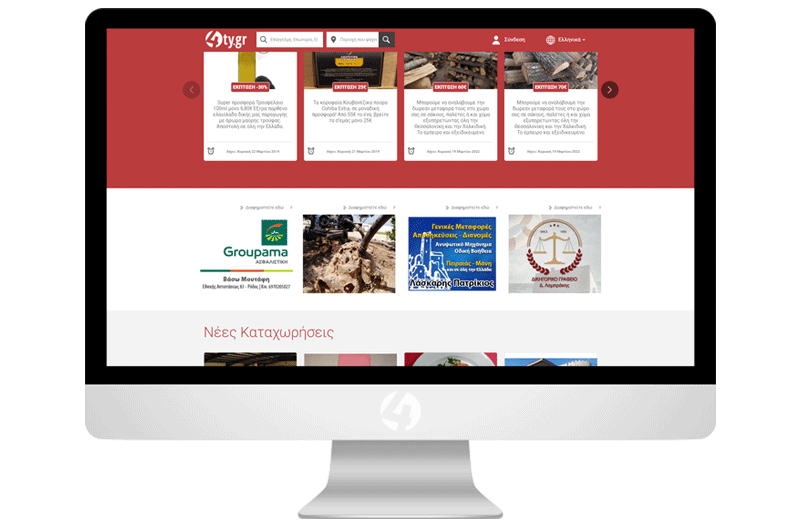 POSITION 2
Small banner on the home page of 4ty.gr
Dimensions: 263x224px
---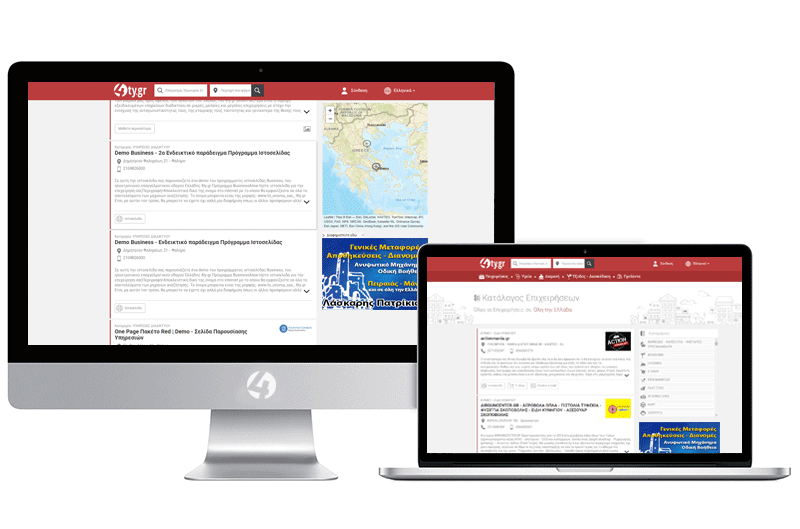 POSITION 3
Banner in search and directory
businesses of 4ty.gr
Dimensions: 378x200px
---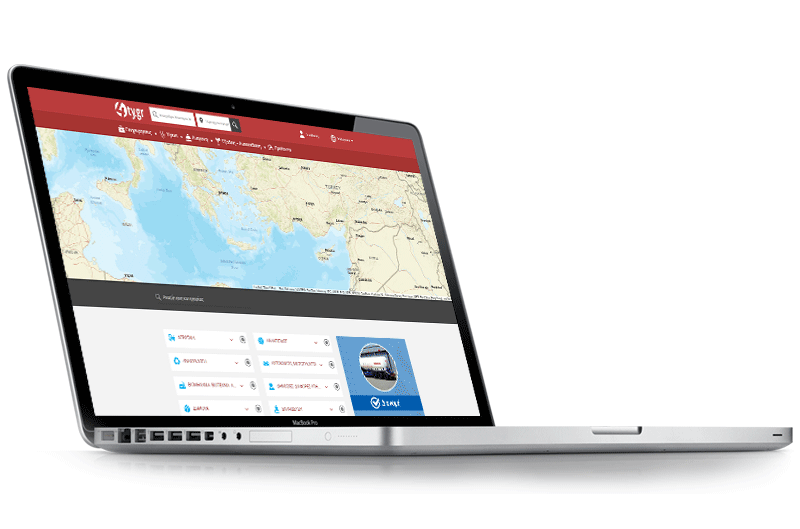 POSITION 4
Banner in the main menus of 4ty.gr
(Business, Health, Accommodation & Outing - Entertainment)
Dimensions: 352x268px
---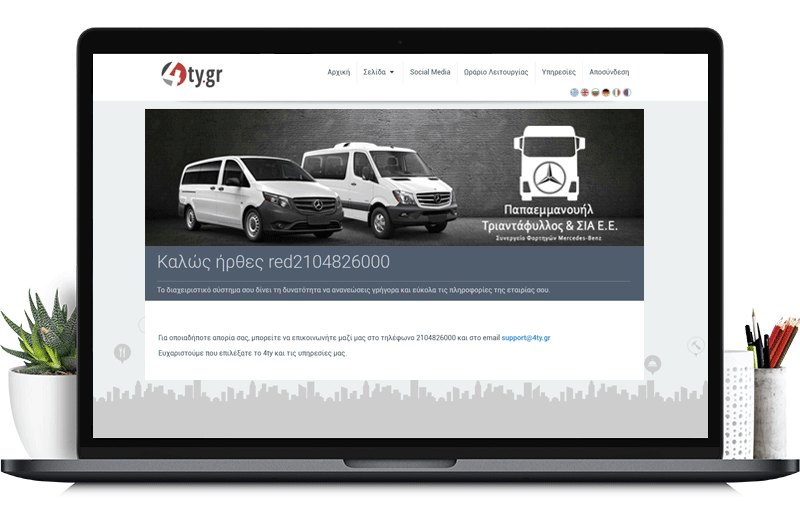 POSITION 5
Banner in the admin panel of 4ty.gr members
Dimensions: 1140x270px
---
Advantages of banners as an advertising medium:


Want to showcase a new service or product?
Banner ads within 4ty.gr can help you, giving you the freedom to say whatever you want, not only using text, but using photos & animations.

The brand (corporate identity) of a business is its most important element. By strengthening your brand, customers trust you and every effort to promote you is easier. However, if your website is new or your business is not widely known, banner advertising allows you to make your corporate identity widely known.

Finally, banners help you find new customers.